Connect with us:
The Super Cowboys Giveaway Hosted by
Mommy Lesson Plans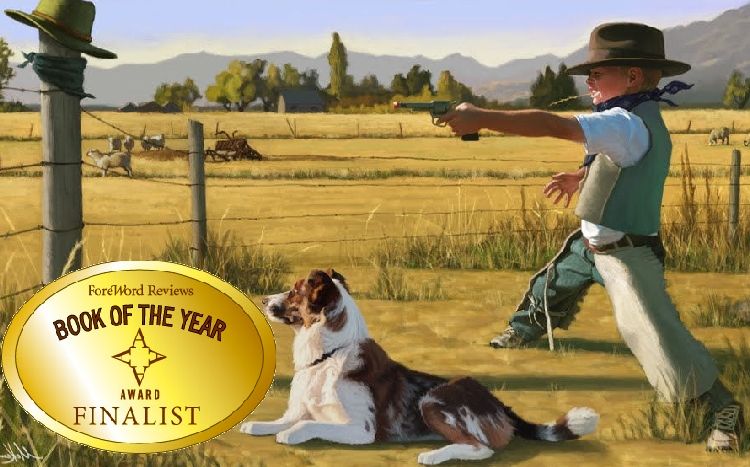 Meet six-year-old Tommy Johnson, Super Cowboy and Super Story-teller. In SUPER COWBOY RIDES, Daris Howard captures boyhood in rural America, as seen through the eyes of his precocious, adventurous narrator.
Want to build a box to capture wild cats that roam the farm? How about tips on catching a greased pig at the fair, or teaching a stubborn lamb to avoid being trampled by angry milk cows?
From the first paragraph, when Tommy explains why a boy needs a dog for a pet instead of a cat, he wins us over with his down-to-earth and humorous view of the world.
But once Tommy begins school, things get complicated. He cannot learn to read. He gets put in the lowest reading group and told to stay in the back of the classroom coloring. He gets picked on by teachers and mocked by classmates. And when tragedy strikes to shatter his idyllic world even further, Tommy must carry a burden far beyond what any first-grader should have to face. In the process of dealing with his grief, Tommy learns the meaning of true friendship.
To learn more visit Mommy Lesson Plan's
book review
. You can find Super Cowboy Rides on his
website
,
Good Reads
,
Barnes & Noble
, and
Amazon
This event would not become possible without the participation of these amazing co-hosts:
Giveaway Gator
,
Couponing with Integrity,
Mommy Lesson Plans
,
Pea of Sweetness
and
Meg's Daily Bytes, Reviews and other Online Distractions
Rjay's Freebies does not claim to or imply to be directly affiliated with the manufacturer(s), brand(s), company(s) or retailer(s) of the products listed on this web site, and in no way claim to represent or own their trademarks, logos, marketing materials, or products. None of the companies that produce, manufacture, promote, or distribute the products listed on this website own, endorse, or promote Rjaysfreebies.com. Please note that we do not send out any samples whatsoever, we only provide the links to the manufacturers and advertisers websites. We have absolutely no control over the distribution or shipping of any samples that any advertiser or manufacturer offers.